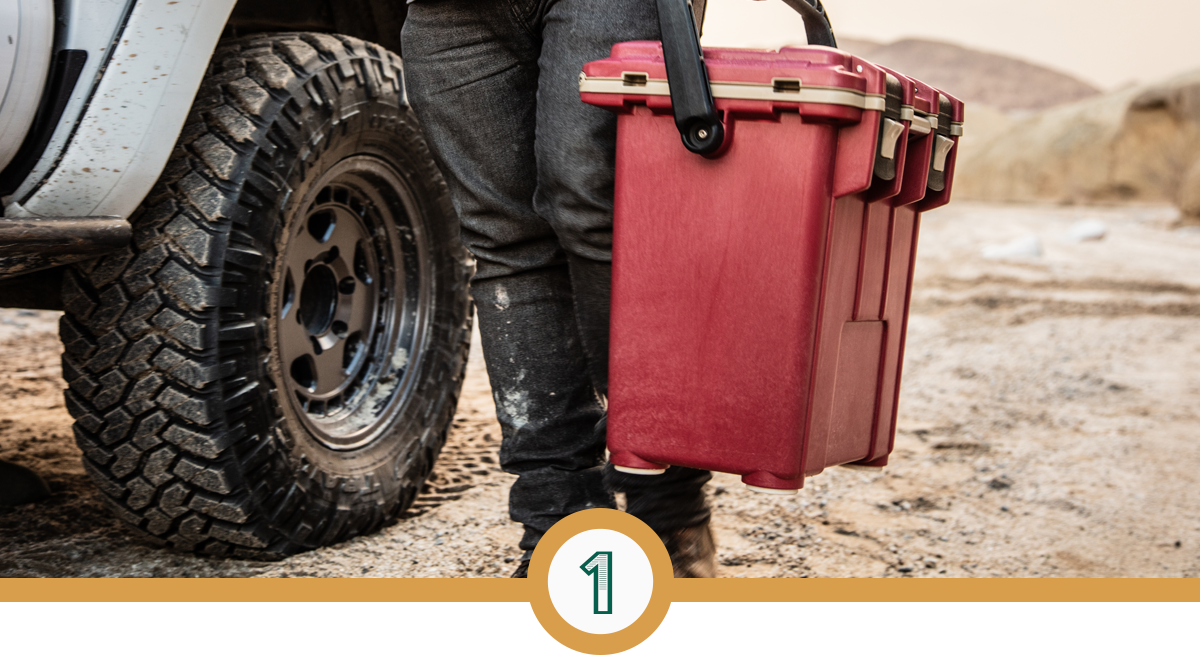 Pelican's 20QT Elite Cooler is a featherweight that is easy to carry around! The rubberized handle is comfortable to hold, and it's made of rigid plastic so there won't be any awkward swinging as you walk. Plus the back of this cooler has an EZ-Carry Groove that lets it rest along the side of your leg while you're moving. Finally, the injection-molded construction of this cooler means that it is lighter than other 20QT rotomolded coolers, so it won't weigh you down while you're out and about.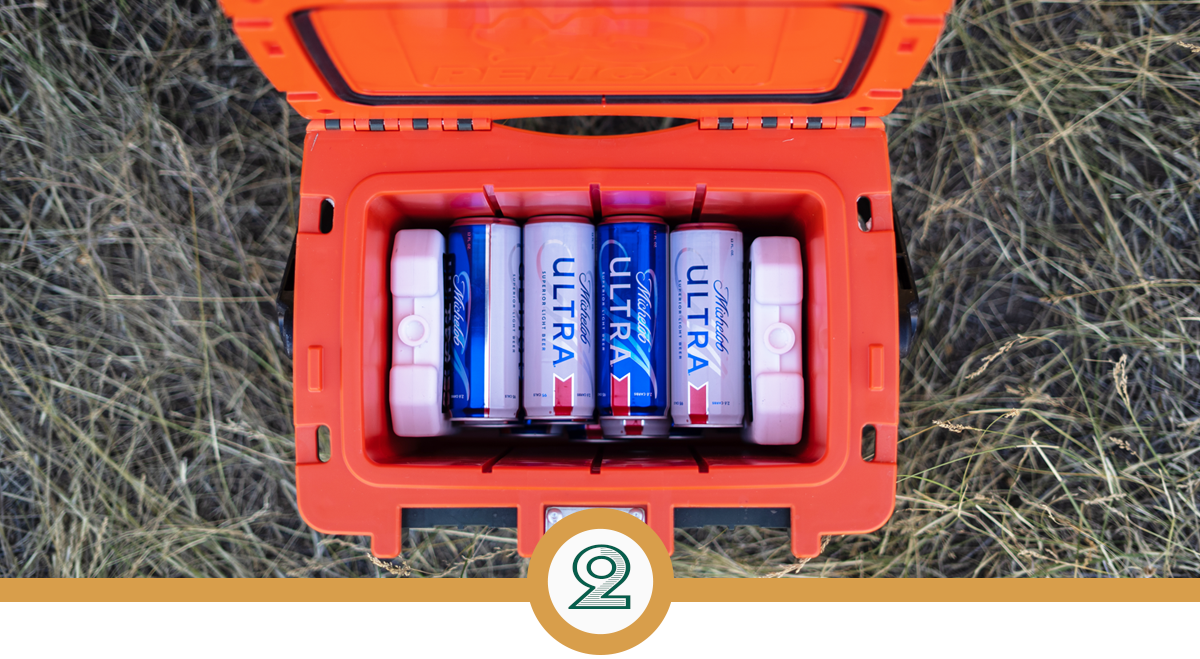 In a cooler with a true capacity of twenty quarts you'll have plenty of room for drinks. Even when you follow the 2:1 ratio of ice to goods, this cooler is big enough to carry 15 cans of beer or soda—regardless of whether you have classic 12-ounce cans or the taller, skinny cans. Of course, buying all that ice is expensive, which is why Pelican has designed the
2lb Pelican Ice reusable ice pack
to fit just right in a 20QT Elite Cooler along with 15 cans of drinks.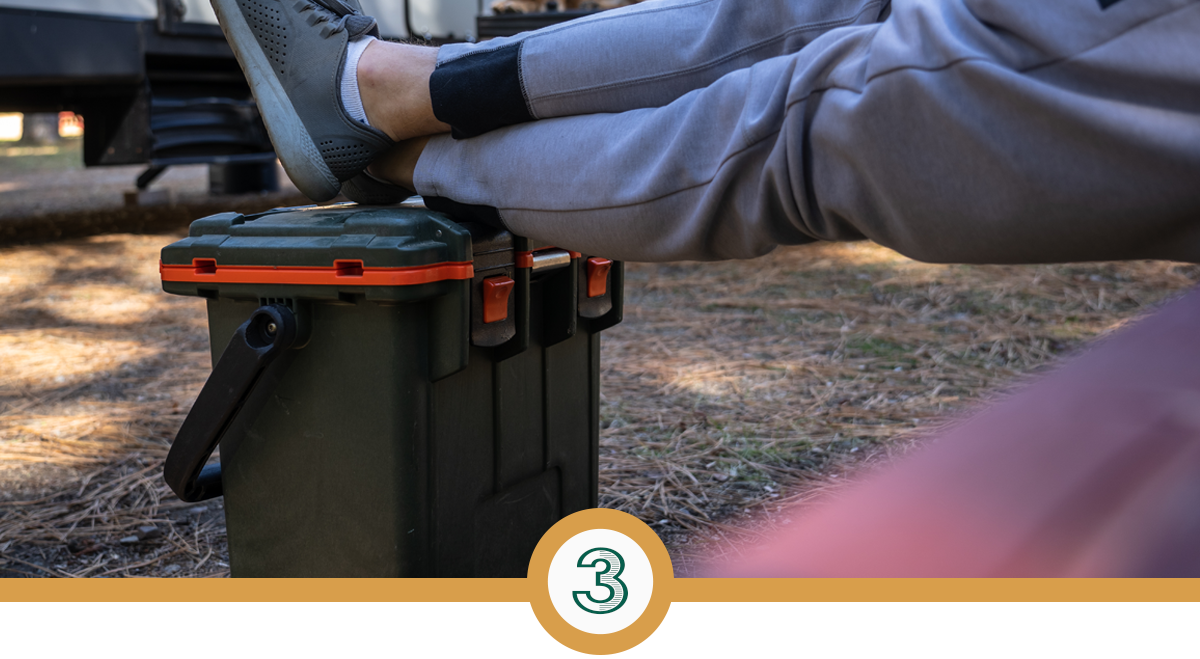 This cooler wouldn't be a Pelican Elite Cooler if it weren't tough. The tall profile of this cooler makes it a great foot rest, or even a seat if you run out of chairs. No need to worry about it not standing up to the job. In a pinch, you could even use one as a trailer jack . . . though it might make it a little difficult to get to your drinks if you do. No amount of toughness matters if it can't be backed up, and Pelican knows just how to back up their hard-sided Elite Coolers: with a lifetime warranty.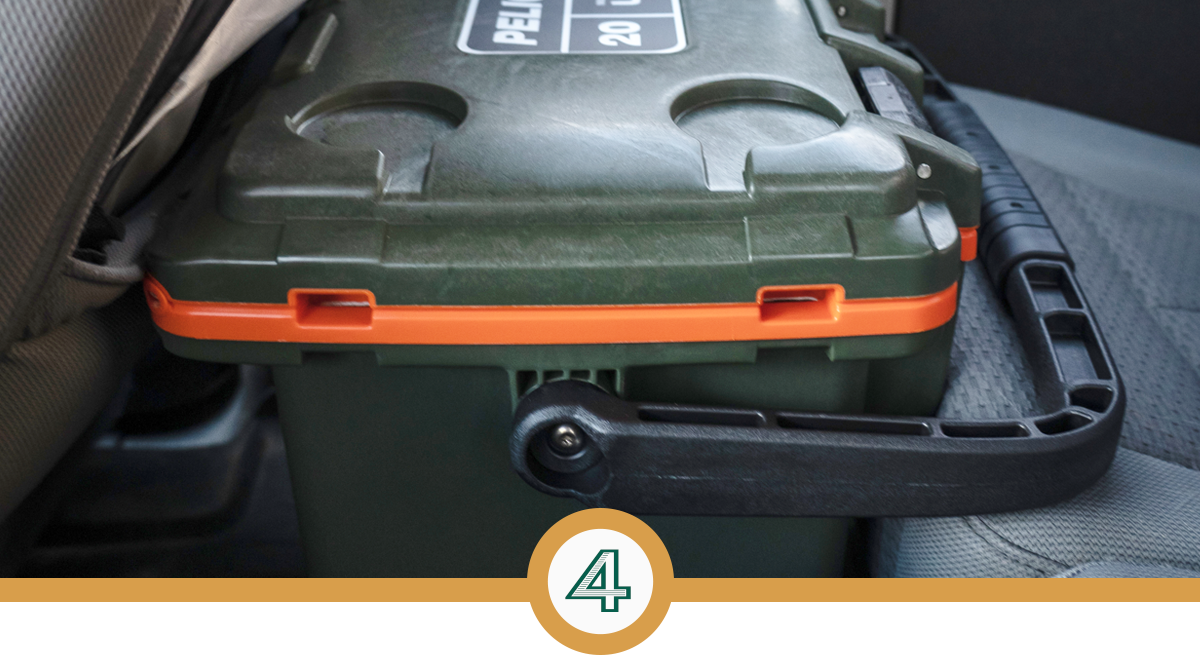 You'll find that a 20QT Elite Cooler is a great travel companion too. We've already covered how easy it is to carry on your own and how much room is inside for drinks and snacks. And while we mentioned that the tall profile of this cooler let's it work double-duty when it needs to, it also makes the cooler fit perfectly on the floor of the car behind your front seat, where it will stay in place and won't tip over.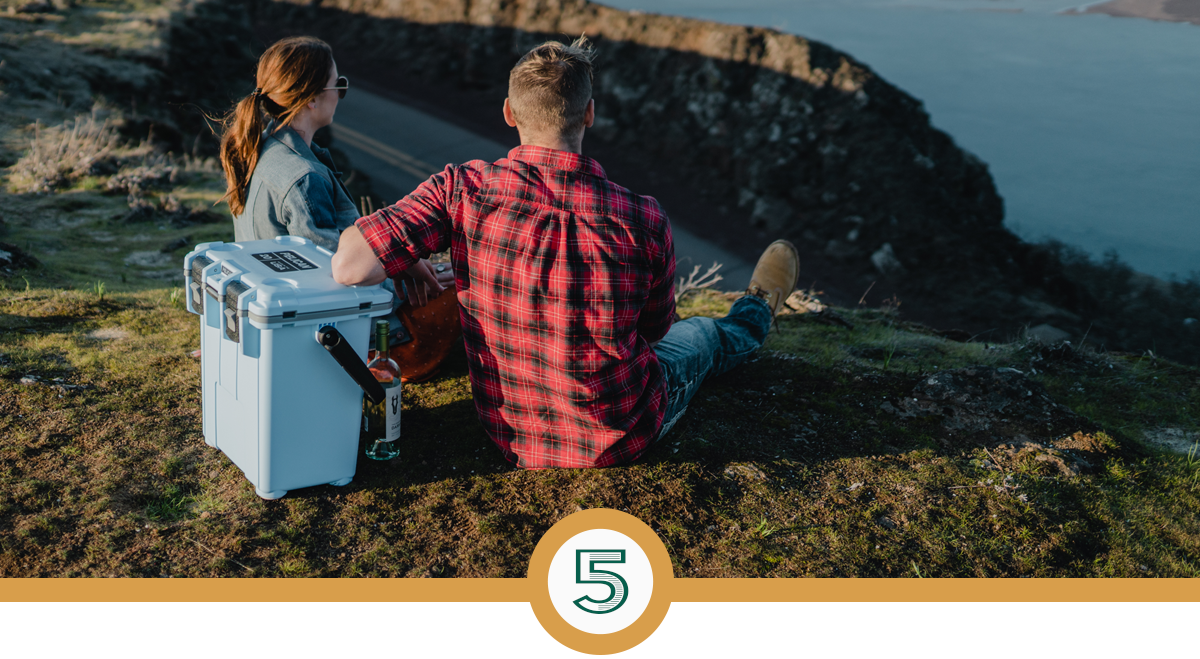 But wait—what's that? Wine is your drink of choice? That is no problem. The high profile of this cooler gives it one more big advantage over other 20 quart coolers: it means you can easily fit up to four standard bottles of wine inside with no problems. Stop worrying about how you're going to cram even one bottle of wine into a tiny cooler, and enjoy a full tasting with a Pelican 20QT Elite Cooler.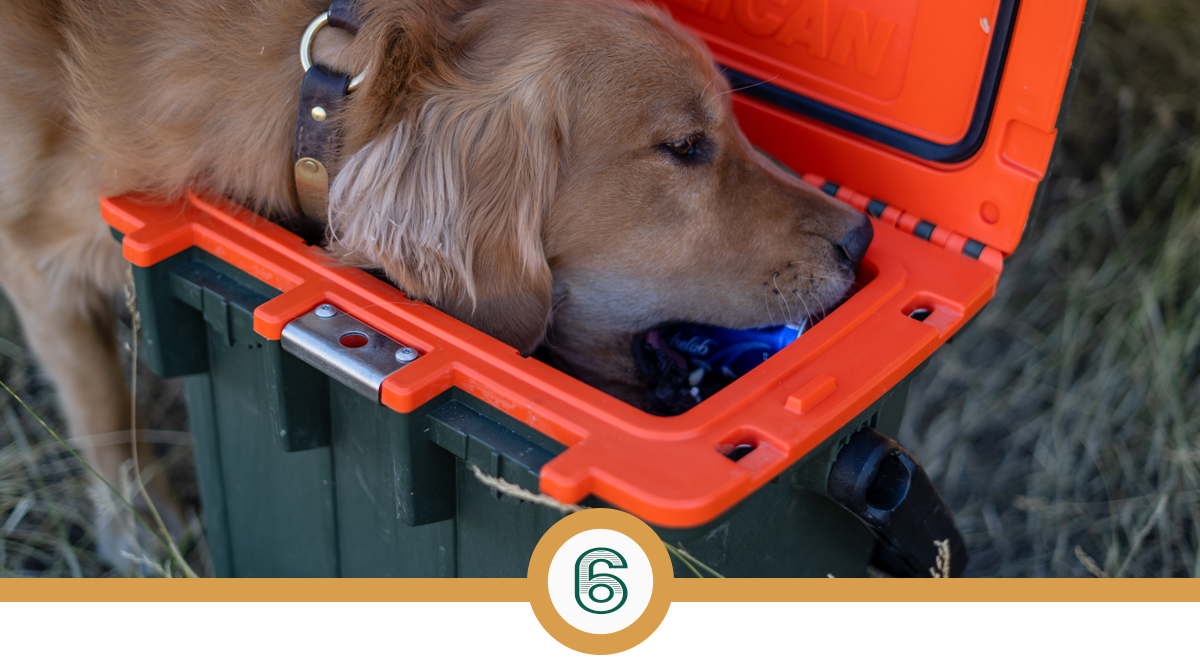 And the final, and most important, reason to choose a 20QT Elite Cooler? They are 100% dog-approved. Ok, ok, ok, so this may not be totally verifiable, but you know you want your doggo to be a #PelicanPup. They're just so cute together!