Are Pelican Elite Coolers Really Worth It?
The answer is: Yes. Pelican Elite Coolers are worth it.

Of course, I can already hear you saying, That's not an argument. Where's the proof? What makes Pelican Elite Coolers so great? Well, let's back up and review all the pertinent information.
Pelican Elite Coolers
are hard-sided coolers that are
100% manufactured in America
. They are engineered to be
tough
and to deliver
extreme ice retention
. In between the durable plastic walls of these coolers is a continuous layer of
polyurethane foam
with no thin sections or cut outs. These coolers have all kinds of built-in features: a stainless steel
bottle opener
that is incorporated into in the lock hasp, molded-in
cup holders
and
tie-down slots
, anti-slip
rubber feet
, and, most helpful of all, unique
Press & Pull latches
that are simple and easy to use with one hand but but won't pop open on their own. The sloped drain plugs, which are present on all the Elite Coolers except the
20QT
, were
updated over the summer of 2020
to be more durable and easier to use than ever, with a steel wire tether attaching the drain cap to the cooler.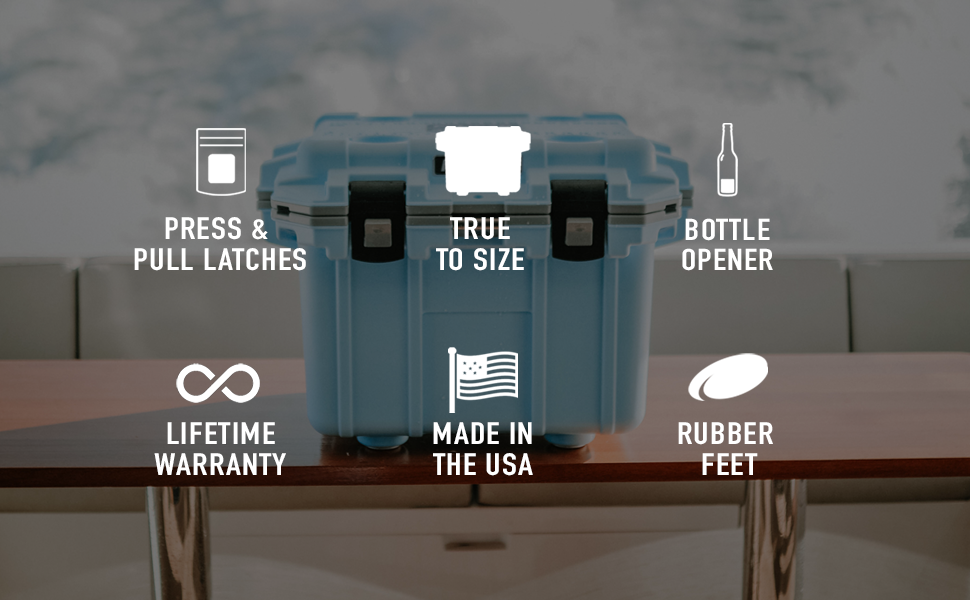 Ok, you're saying. But these coolers still cost a lot of money. Why not get a generic one at the grocery store?
Well, a generic cooler may be cheap, but in the long run it is going to cost you. You'll have to pay for ice every day or two when you're using it. The insulating power inside a Pelican Elite Cooler means that, after pre-chilling your cooler before use, it will be able to hold the same ice for days on end. So you could use a generic cooler for a week and spend up to $16 on ice or you could use a
Pelican Elite Cooler
for a week and spend $4 on ice. Multiply that by all the trips you'll use your cooler on, and over the course of a generic cooler's lifetime you'll spend way more on ice than you will for the initial cost of the
Pelican Elite Cooler
and the ice you'll need for it.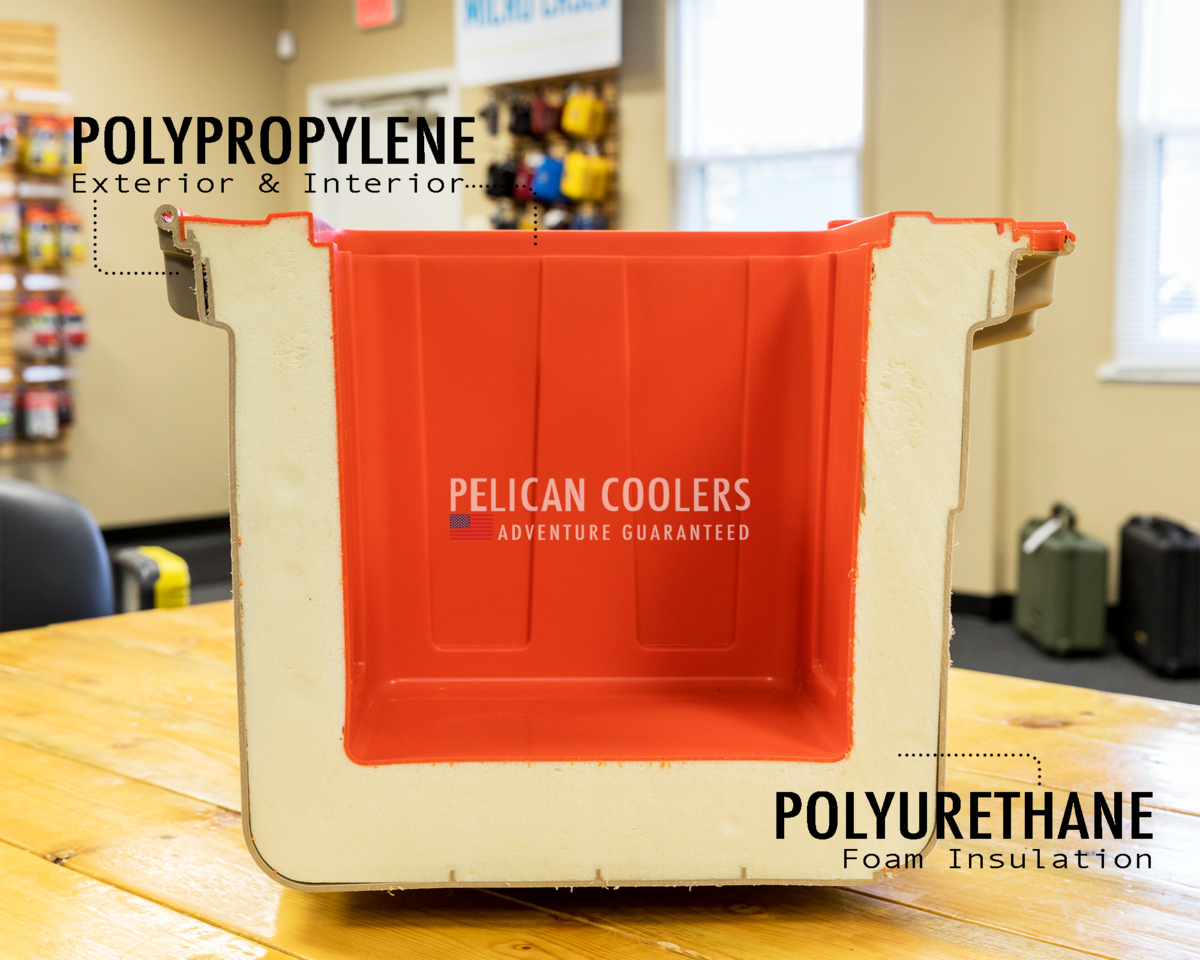 And while we're talking about the life of a cooler, how long do you think that generic cooler will last? 5 years? 10 years—if you take really great care of it and get super lucky? Not only is a
Pelican Elite Cooler
built tough enough to take on all the bumps and scrapes, the rough handling, and the dirt and grime of every adventure you'll take it on, it also comes with a lifetime guarantee of excellence. Need to replace a latch or the drain plug? Not a problem on a
Pelican Elite Cooler
. The hardware on most generic coolers can't even be replaced to begin with. Once a latch is broken, the whole cooler is broken. Experiencing a decrease in ice retention in your
Pelican Elite Cooler
?
You're covered, whether you bought the cooler five years ago or twenty-five years ago.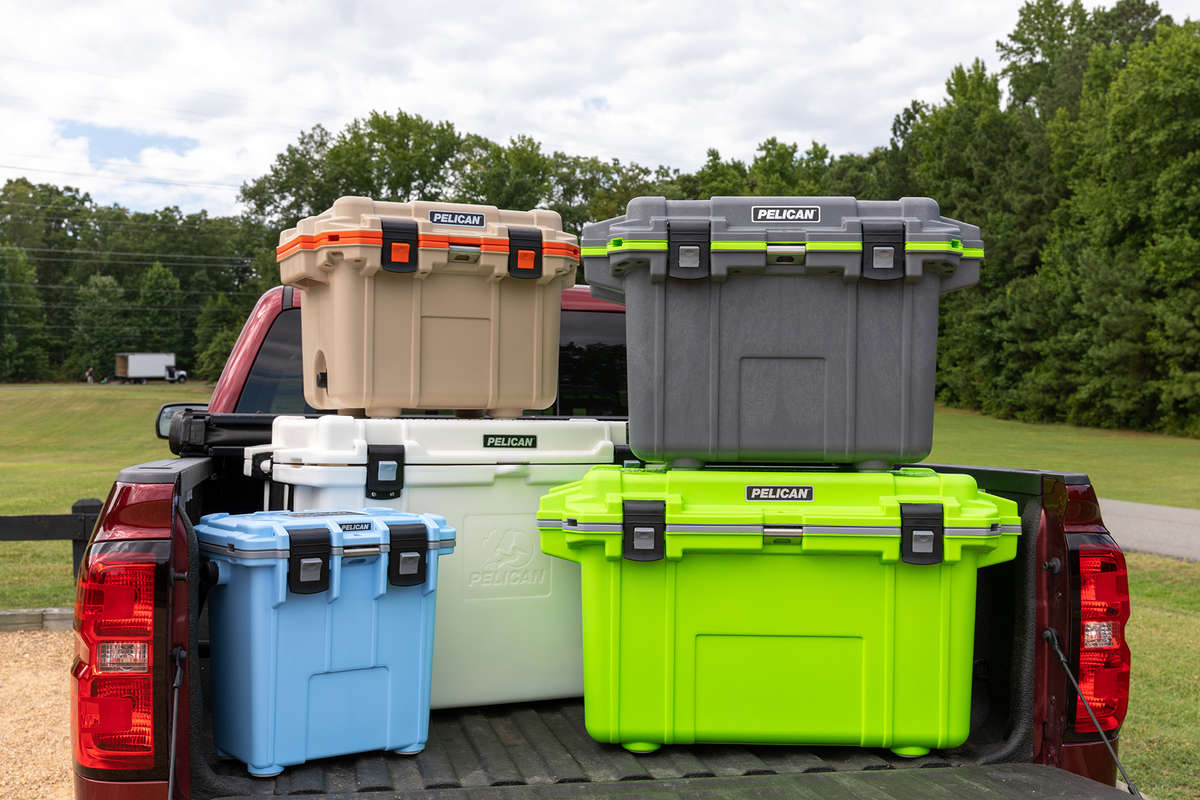 And now you're saying, Well fine. If I'm going to pay for a high-end cooler, might as well get the prestige brand! Everyone else has one, so it's got to be great.
You certainly could go with the prestige brand. But a
Pelican Elite Cooler
is still a better bet. After all, why would you go with the prestige brand when you have to purchase add-ons to get all the built-in features that are standard on a
Pelican Elite Cooler
? Why go with the prestige brand when you're paying more for a smaller cooler?
Pelican Elite Coolers
are true to capacity, so you're getting exactly what it sounds like you're getting, and still at a lower price point. But surely the prestige brand has better performance right? Wrong. When it comes to ice retention,
Pelican Elite Coolers
can go toe-to-toe with every other high-end cooler brand on the market. And I don't want to sound like a broken record, but remember when I said all hard-sided
Pelican Elite Coolers
are manufactured in America and come with that amazing lifetime warranty?