Prevent a Summer Tragedy
We've all been there. Chilling by the pool on a lounge chair or leaned back against a rock at a scenic overlook or reclined in the grass on the riverbank. You go to stand up, and your phone slips out of your pocket and the screen shatters on the concrete, or it falls down the side of the mountain, or it disappears with a splash into the river. Fun over, you head home to count pennies to see if you can afford a new phone. But what if it didn't have to be that way?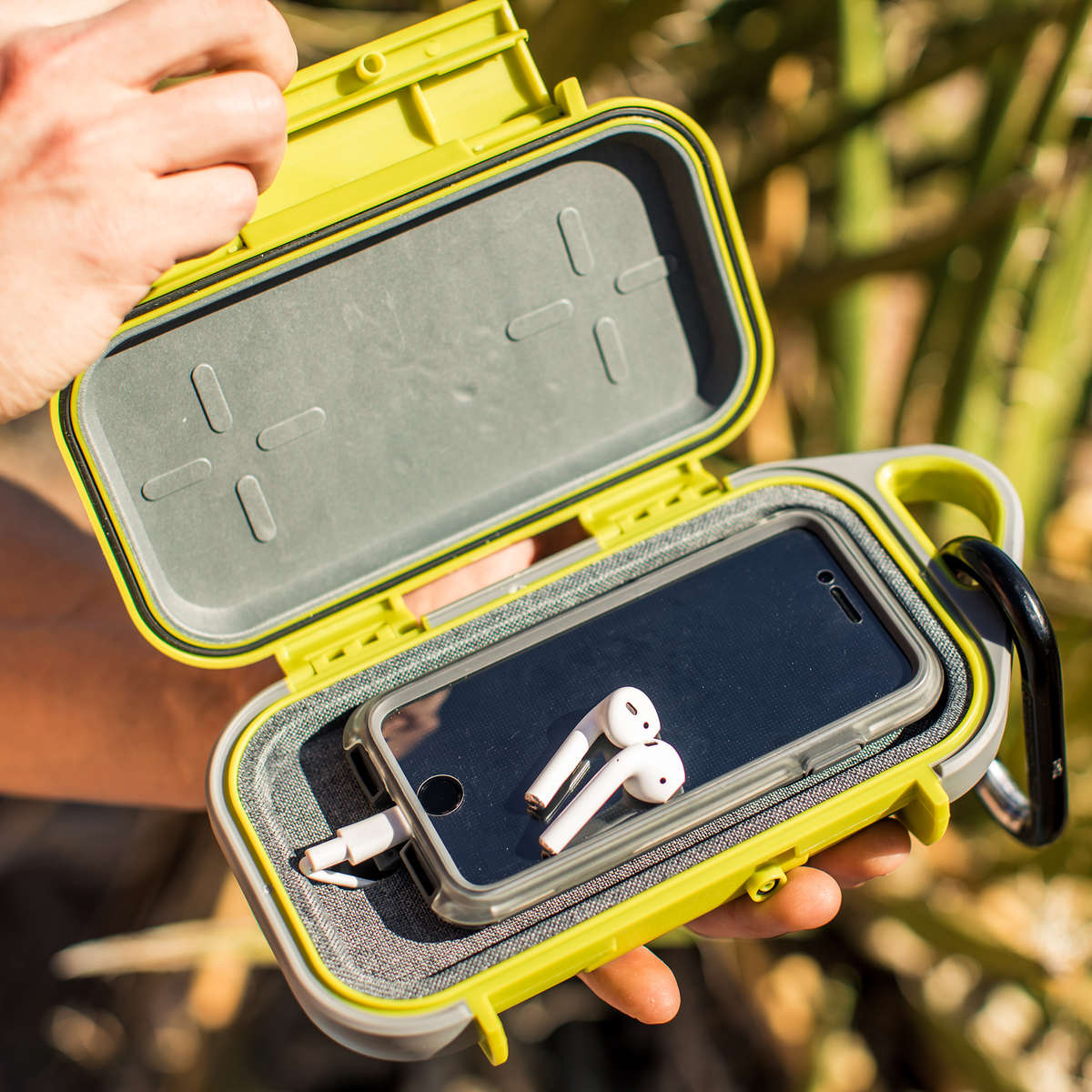 Protection From the Elements
Pelican Dry Boxes
are small protective cases perfect for keeping your small everyday carry items, like your cell phone and wallet, safe from mishaps while you're out and about. These cases are made to be
waterproof, dustproof, and crushproof
. They come in a variety of styles and sizes, from the small and simple
G10 Go Case
to the large
R60 Ruck Case
with lots of built-in organization options.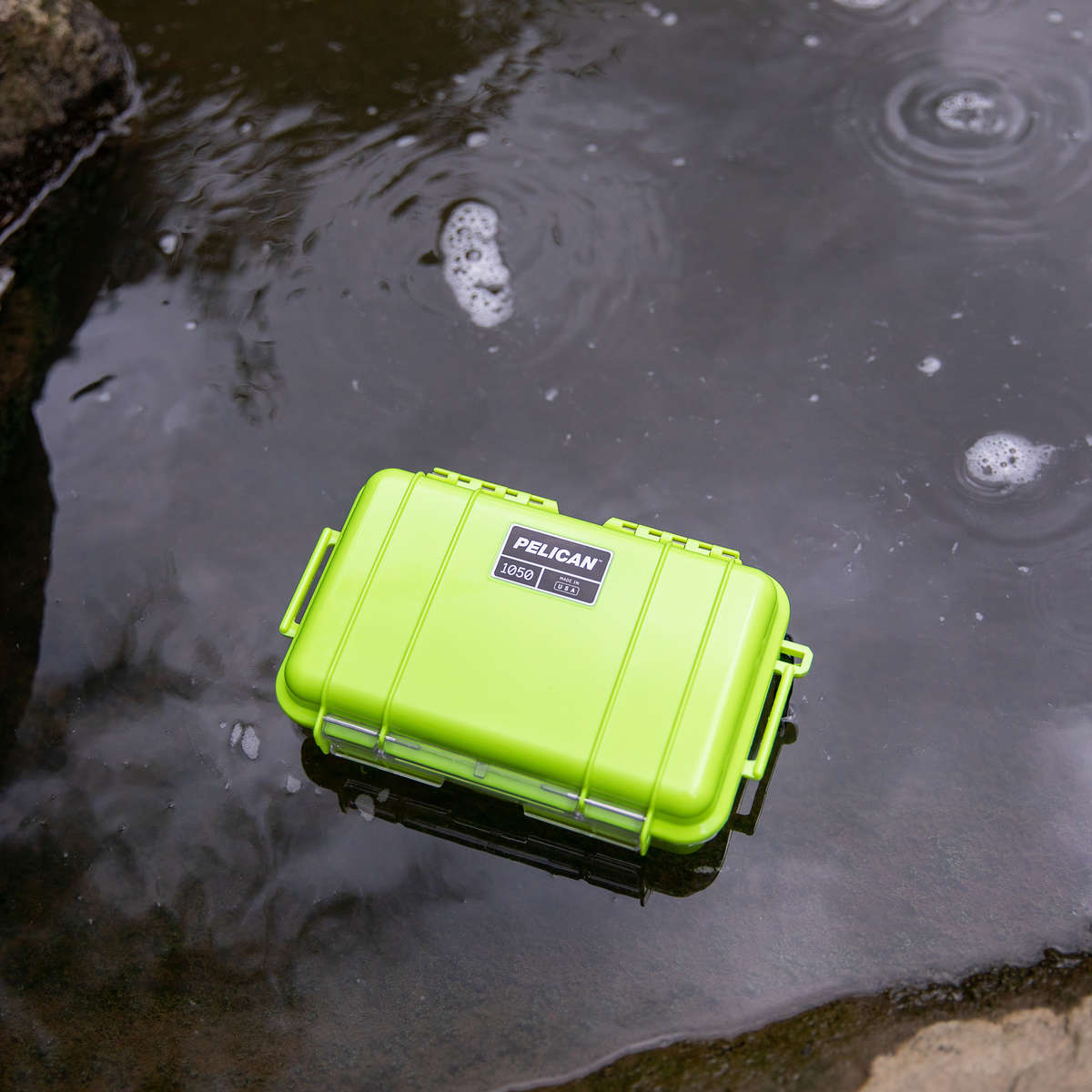 Simple and Effective
Protection doesn't need to be complicated. The
G10 Go Case
,
1050 Dry Box
, and
1060 Dry Box
are each a simple box on the inside, each a little bigger than the one before. But they're made to fend off water, dust and impacts with ease. You can count on them to keep your gear safe no matter where your adventures take you.
Keep Going
If you want a
dry box
that delivers a little more, the
G40 Go Case
may be the one to check out. The standard
G40 Go Case
has an internal cell phone tray with card pockets and an elastic band on the bottom to help you wrangle your cards, cash and cords. If power is what you're after, check out the
G40 Charge Case
. Instead of a simple cell phone tray, this dry box has a Qi-certified wireless charging tray inside, capable of recharging your phone up to four times!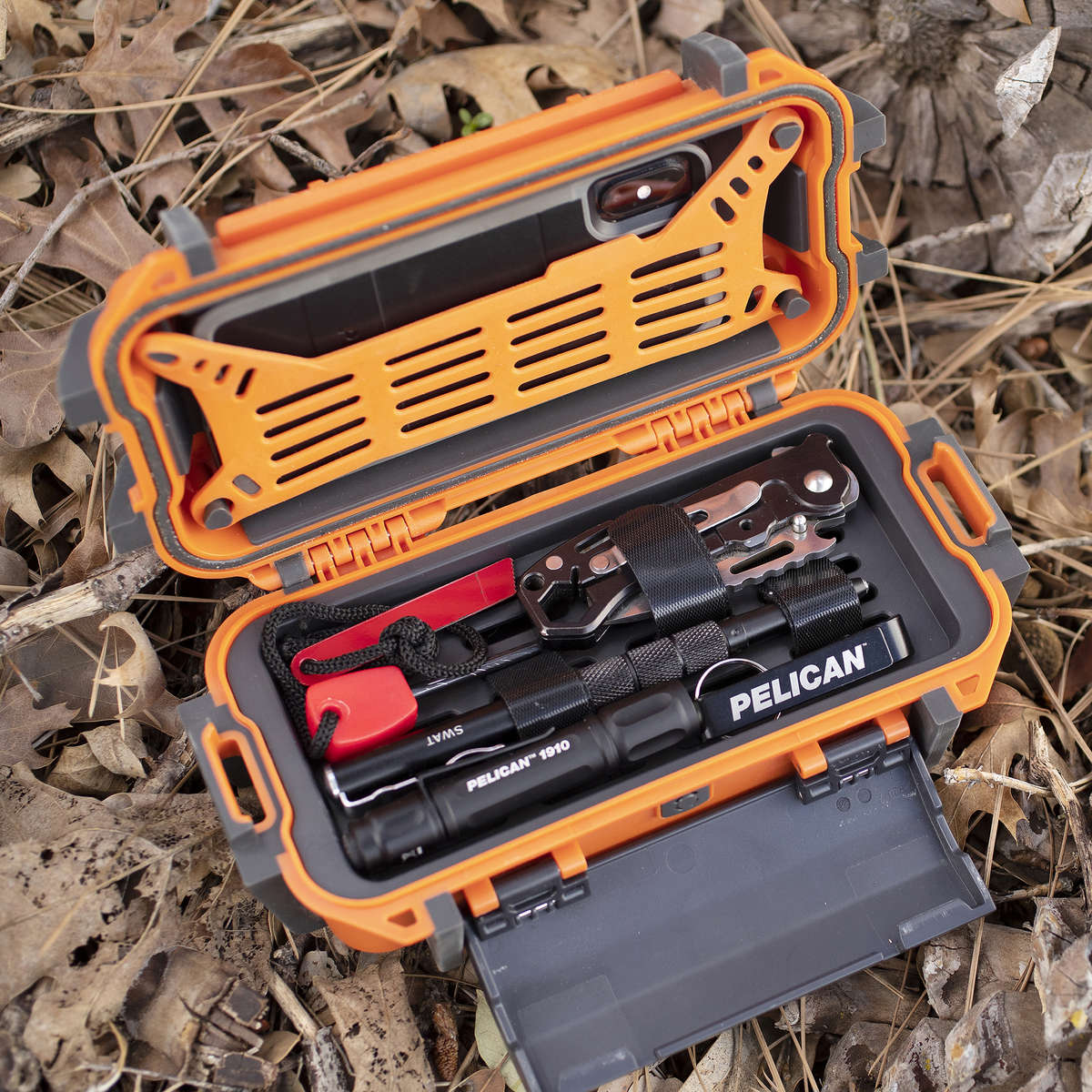 Stay Organized
Of course sometimes you need to keep a lot of small parts well organized. In that case check out the
Ruck Cases
, which are available in three sizes. Each case has a flexible, snap-in lid organizer and a rigid divider tray, both of which have MOLLE-style loops so you can secure your gear with velcro straps. You'll always know exactly where your gear is in one of these cases.
Peace of Mind
Knowing that your gear is safely stored in a
Pelican Dry Box
means you can really enjoy your summertime adventures. And once summer is over, your
Pelican Dry Box
will keep protecting your gear through fall, winter, spring and into next summer and beyond. These great protective boxes all have a lifetime guarantee, which means you have a lifetime of adventures to get started on.