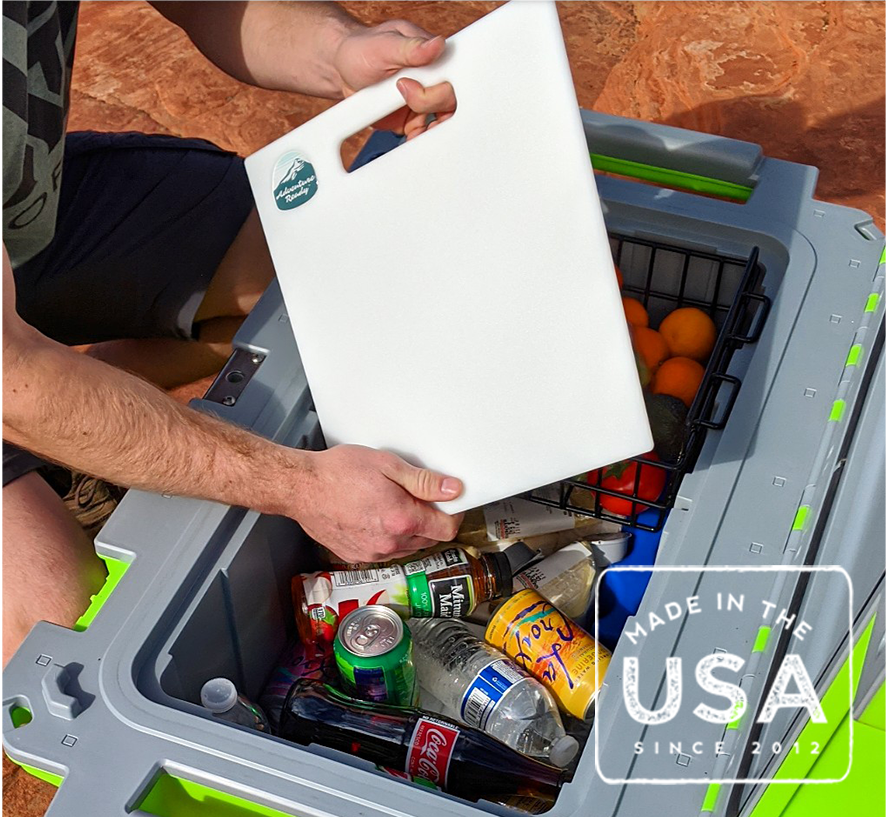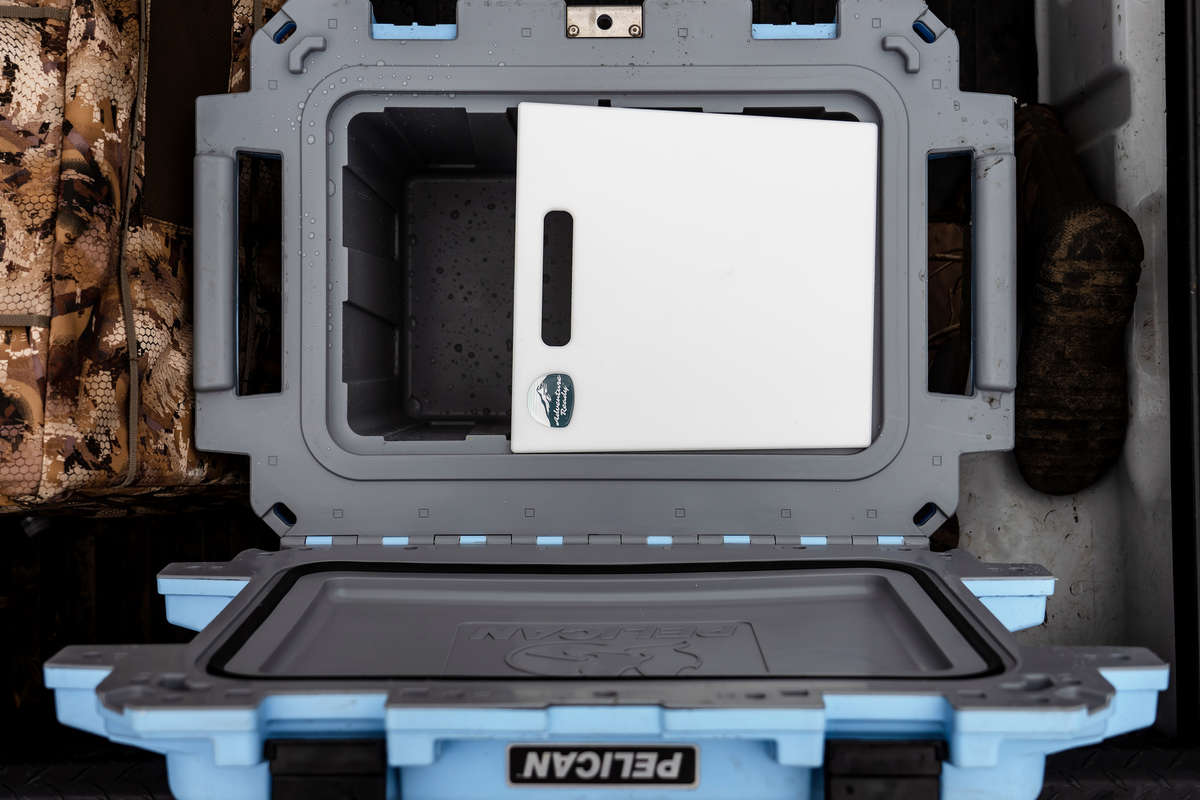 A New Accessory for New Adventures
The shame is that for so long there was no divider available for these coolers. Customers asked again and again where they could find one. That's when we decided that we needed to create one for our customers. Now we're so happy to have the
Adventure Ready Camp Cutting Board + Cooler Divider
available. This
cooler divider
is available in two sizes: one for the
20QT Elite Cooler
and one for the
50QT
and
70QT Elite Coolers
. They're manufactured across the street from our warehouse by a small business, which is powered entirely on solar energy.
How to Pack a Cooler with a Divider
Using the
Adventure Ready Camp Cutting Board + Cooler Divider
while packing your cooler changes the game entirely by splitting your cooler into two compartments! Organization is key to a
well-packed cooler
. You can use one side just for drinks and pack the food on the other side using
cooler lasagna
. Or you can keep frozen foods on one side and leave fresh food on the other side. But keep in mind that the cooler divider doesn't form a seal, and melting ice will get water on both sides of the cooler. So keep items that need to stay dry at the top of the cooler.