These days it seems like every outdoor company makes a cup or
tumbler
or
bottle
. But not all
drinkware
is made equal. Some
drinkware
is made from inferior materials that will break after a season or two. Some
drinkware
is backed up by a warranty that ends just before that break happens. So why invest in that kind of gear when Pelican
drinkware
is not only made from the best materials but also has a lifetime warranty?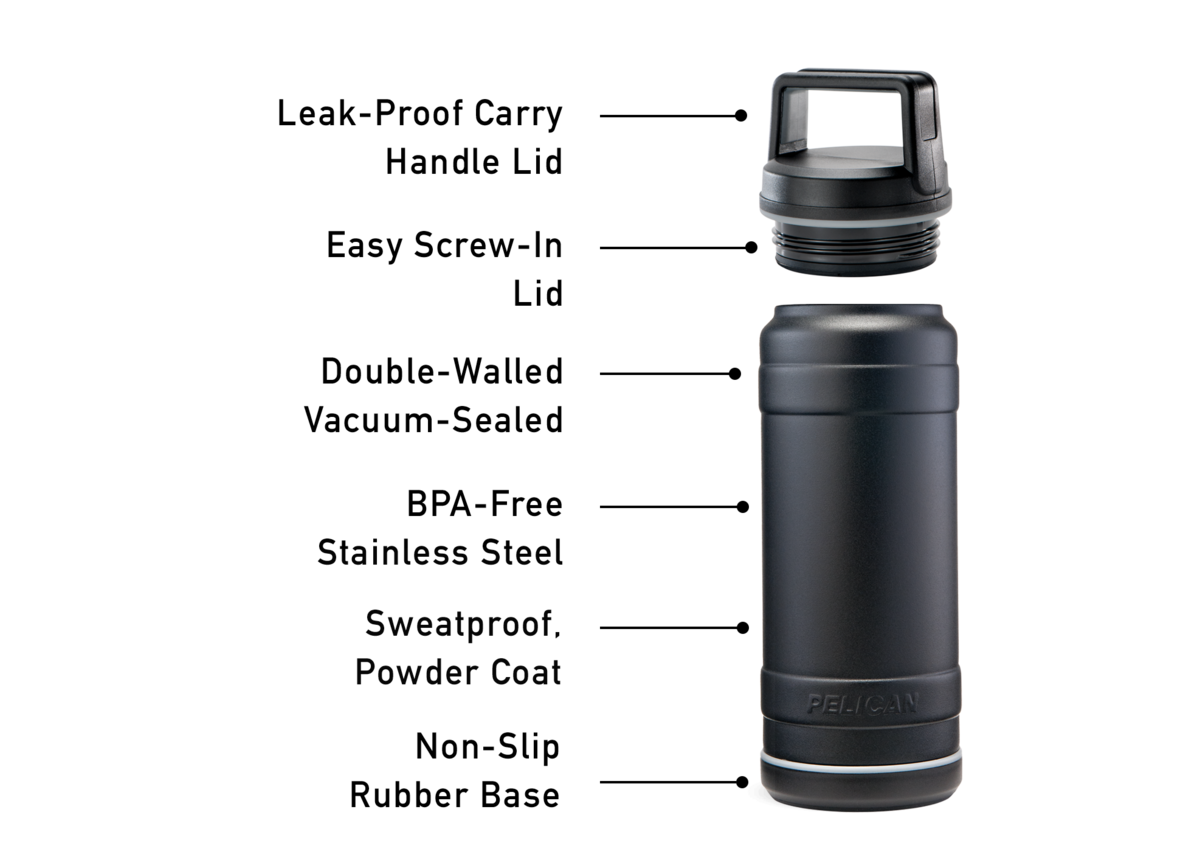 Old Faithful
Pelican Bottles
have been around for a few years, and they just keep delivering on their promise of extreme performance. These
bottles
are made from the best quality, BPA-free stainless steel. Two layers of this steel with a vacuum sealed between them means that your drinks will stay hot for twelve hours or cold for twenty-four. With performance like that and the ability to choose between an
18oz
,
32oz
, or
64oz
Pelican Bottle
, the only question that remains is how thirsty are you?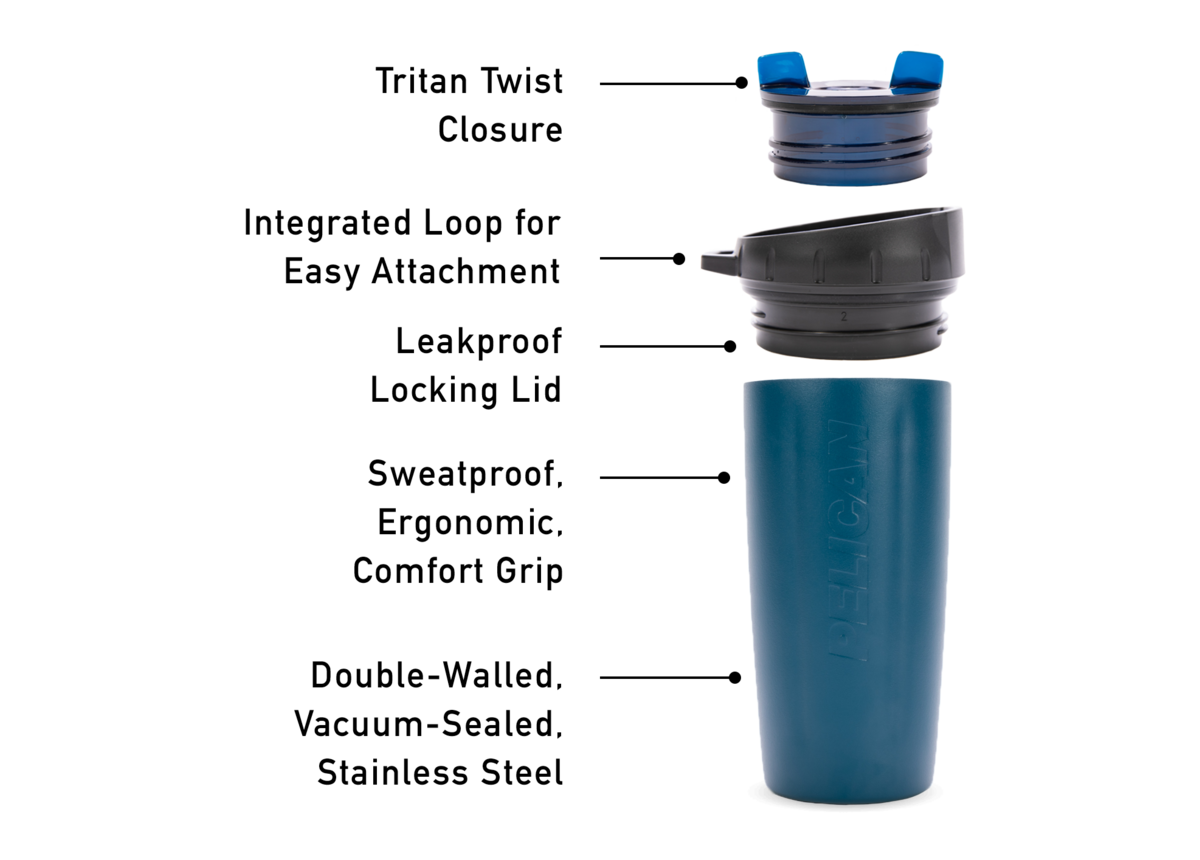 New Kids on the Block
The original Pelican Traveler Tumblers were bulky and awkward, too big to hold easily, and didn't seal against spills. The recent release of the
Pelican Dayventure Tumblers
is the answer to all of these problems. Available in three sizes—
10oz
,
16oz
, and
22oz
—the
Dayventure Tumblers
feature a slim design that makes them easy to hold no matter what size hands you have. A newly designed lid seals tightly, preventing any spills while you are on the go with your
Dayventure Tumbler
. What didn't change? The quality of the materials and workmanship that goes into
Pelican drinkware
and the excellent performance that you've come to expect from it.

The Important Details
Whether you're about to make a big purchase or a small one, it's important to know that the products you're buying are built to last. Pelican has always been a company committed to making the highest quality products available. All Pelican products are designed in the USA, but some, including their
drinkware
, are made overseas. Unfortunately, the manufacturing infrastructure to make vacuum-sealed, stainless steel drinkware does not currently exist in America. But Pelican's commitment to high quality means that
Pelican drinkware
is made to last for a long time, and Pelican backs it up with a lifetime guarantee. No matter how long you have your bottle or tumbler, you can count on it to consistently deliver the performance you need.
A Toast to Adventure
Choosing
Pelican drinkware
means choosing not to worry. It means you can depend on your
bottle
or
tumbler
to perform when you need them to. It means that if you ever experience a problem, you can depend on the lifetime warranty to fix the problem. So raise your
bottle
or
tumbler
(or both!) to all the adventures ahead. There are going to be a lot of them!