Big Time Adventures
If you have a big adventure coming up—a week-long camping trip or an extended excursion into the backcountry—you are going to want the best cooler available. You want a cooler with excellent ice retention which is also easy to move around with you. Look no further than a
Pelican Elite Wheeled Cooler
. One of these coolers will tick all the boxes on your list: great ice retention, easy to use, good mobility, and a great warranty.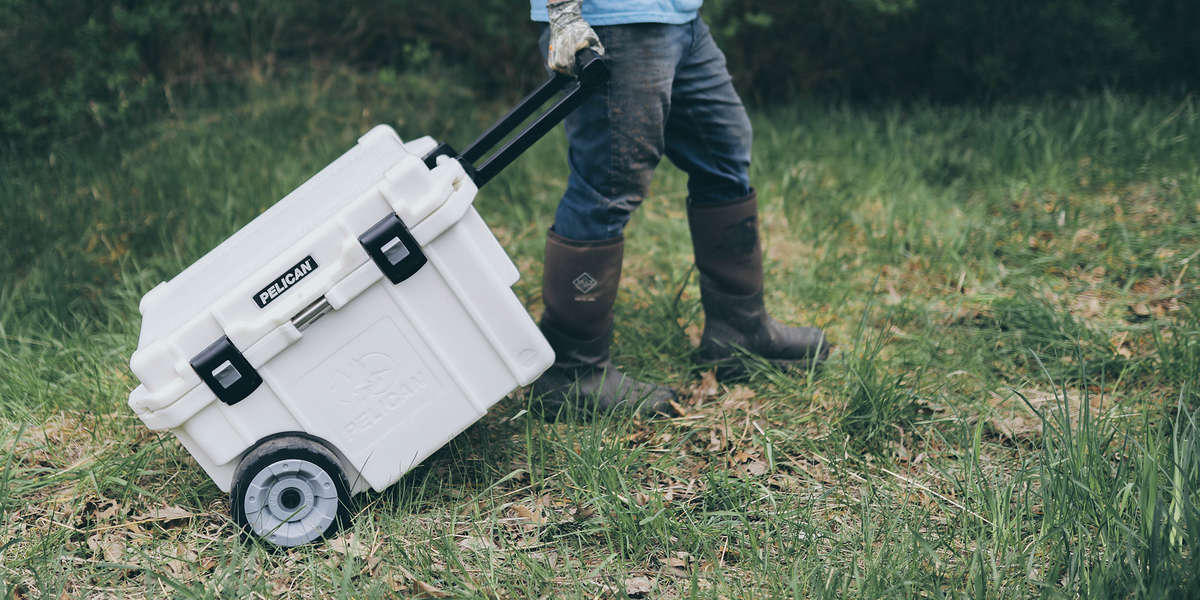 Rotomolded Coolers
Rotomolded coolers are the behemoths of the cooler landscape. Rotomolding is a manufacturing technique where molds are filled with molten plastic and then rotated to evenly distribute the plastic. These plastic walls are thick, which makes them strong. And in a rotomolded cooler there is a thick layer of insulating foam between the walls to deliver amazing ice retention. The unfortunate result is that rotomolded coolers are heavy, like really heavy, even before you fill them with ice and food. But that doesn't mean you should give up on your dreams of owning a rotomolded cooler.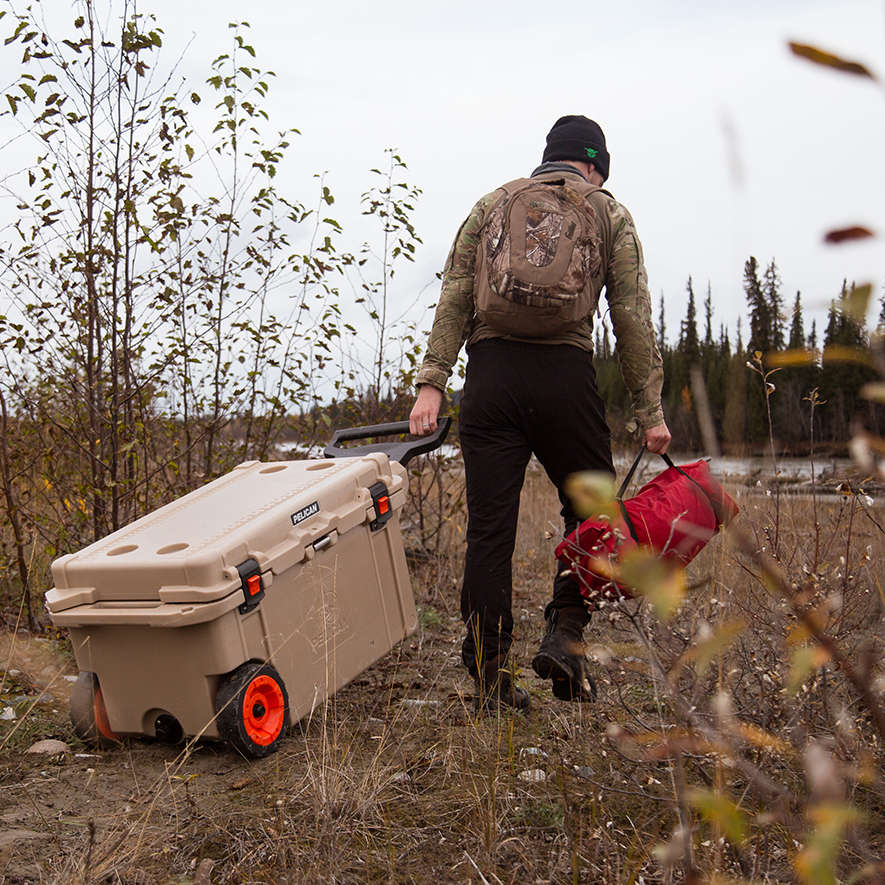 The Wheel Deal
Instead, consider the wheel. This simple machine was invented around 5,400 years ago during the Copper Age, and humans have never stopped using it since then. The wheel means you don't have to bear the entire weight of the load while you move it. It reduces the friction between the load and the ground as you drag the load along. It increases maneuverability around obstacles and over uneven terrain.
Raising the Bar on Elite
So what happens when you take a thoroughly modern cooler and add on an ancient invention that's been perfected over several millennia? You get the excellent
Pelican Elite Wheeled Coolers
, with two sizes to choose from:
45QT
and
80QT
. These two coolers have sturdy hard-plastic wheels that won't puncture or go flat. Both coolers have a trolley handle to make it easier to pull them along without straining your back. Ice retention in these two coolers is phenomenal, too! The
45QT Wheeled Elite Cooler
can hold ice for 6–7 days, and the
80QT Wheeled Elite Cooler
can hold ice for a staggering 9–10 days. And just like every
hard-sided Pelican Elite Cooler
, the
Elite Wheeled Coolers
come with a lifetime guarantee.

Rolling Onward to Adventure
A
Pelican Elite Wheeled Cooler
is the clear choice for those who are serious about their adventures. No shortcuts need to be taken when you've got one of these coolers. Instead, you can take your time and explore the road less taken. So stop putting the adventure off! You've got your cooler, it's time to plan everything else.