The end of August typically signals the return of football. Gathering your friends and family together to support your team, whether in the NCAA or the NFL, is a time-honored tradition. That tradition may change this season as college and professional conferences implement new rules in the wake of coronavirus. Let
Pelican Elite Coolers
help you change the play this season and keep your tailgate going.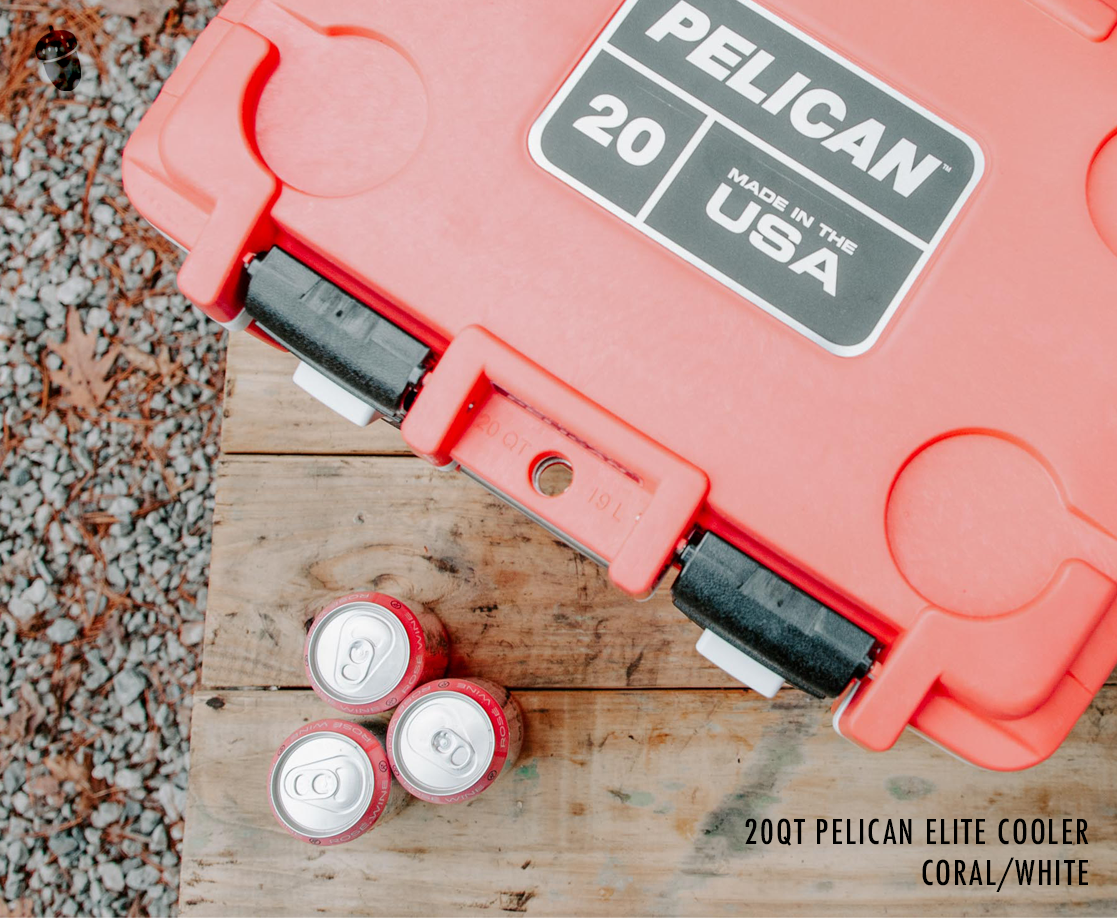 Play a Spread Offense
Avoid the crowded parking lots of seasons past and set up in a friend's spacious backyard where everyone can spread out. Bring your own supplies to the tailgate in a
20QT Elite Cooler
. After all, this cooler is big enough to carry a twelve-pack of beer with plenty of ice to keep it frosty and room left over for snacks. When your host projects the game up onto the side of their house, settle in with your cooler. Thanks to its high profile, the
20QT Elite Cooler
is comfortable to sit on as a chair. Or you can use it as a table, keeping your drinks steady in the molded-in cup holders whenever you jump up to cheer the play or harangue the ref.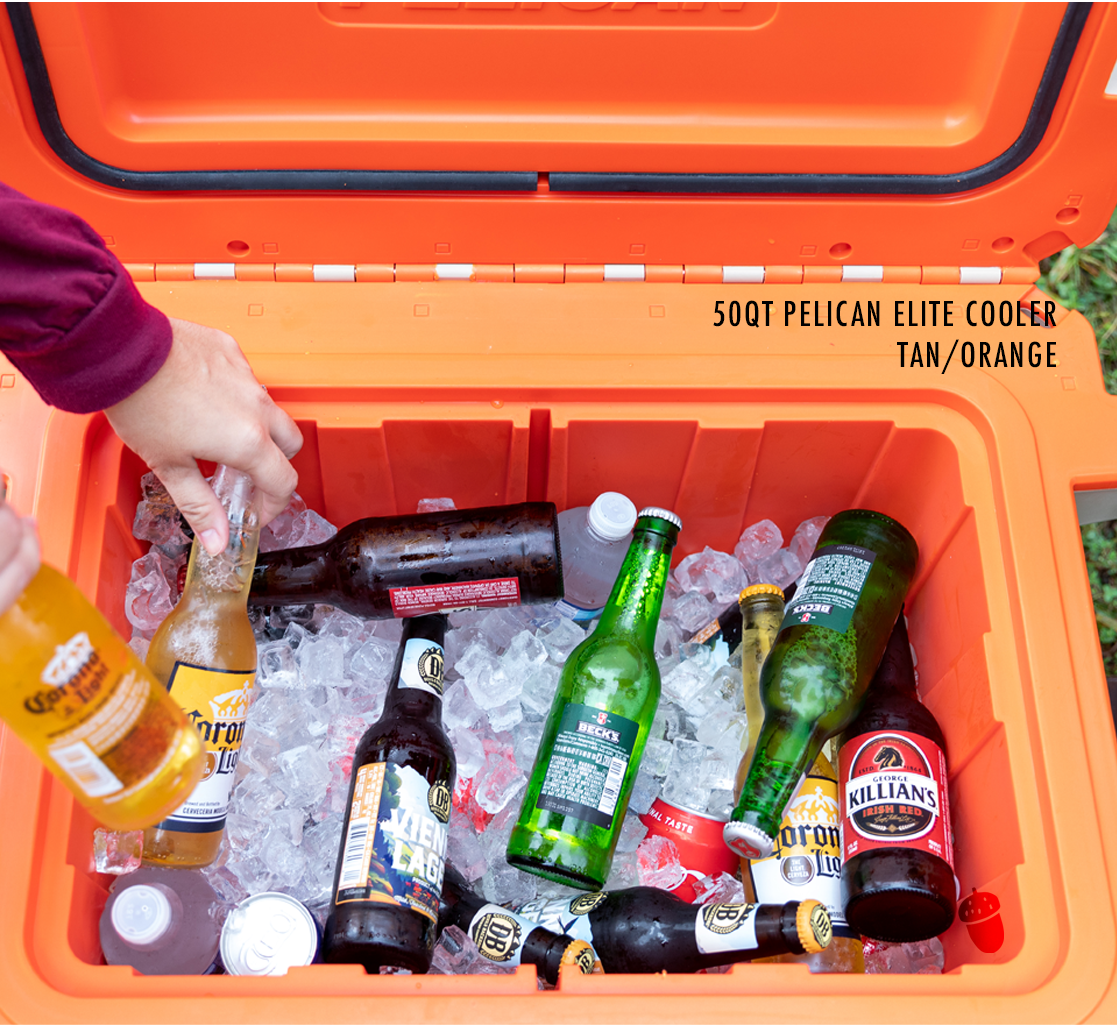 Utilize a Trick Play
At a tailgate, you won't need the ice in your cooler to last for more than one day. And since
Pelican Elite Coolers
are built to retain ice for days with the lid closed, you can count them to work just as well as an ice bucket by leaving the lid propped open. Just remember to pre-chill your cooler, whether it's a
30QT
,
50QT
, or
70QT
, the day before the tailgate by bringing it inside and filling it with sacrificial ice to condition the insulation in your cooler. When you set up for the tailgate, just take the cooler outside, dump out the melted ice and fill with drinks and fresh ice with the lid open so friends can easily snag a drink when they need one.
Hit the Locker Room
When the game is over, don't forget to clean up the tailgate. Fortunately,
cleaning a Pelican Elite Cooler is simple
, no matter how grimy it may have gotten during the tailgate. All
Pelican Elite Coolers
, with the exception of the
20QT
, have a built-in sloped drain so that emptying melted ice or water from cleaning is easy. Warm water, dish soap, and a little elbow grease are all you need to keep your cooler ready for the next tailgate. And let's be real, you've already started planning it, haven't you?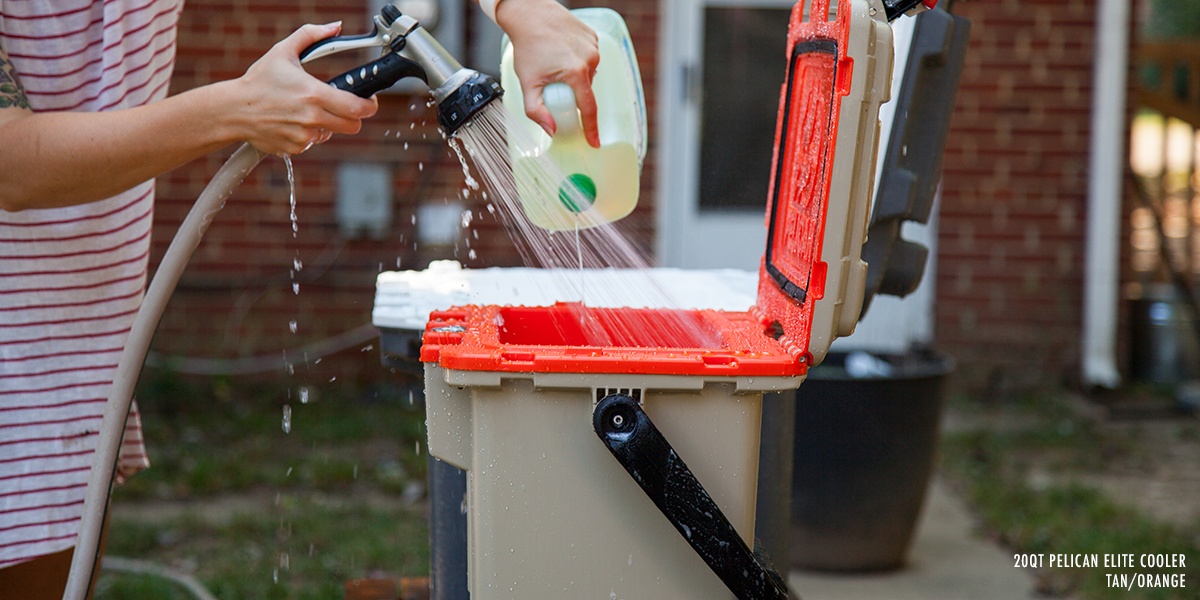 Call an Audible to Save Your Tailgate
When the same plays from last season aren't cutting it, you don't throw in the towel. You come up with a new playbook. So don't let coronavirus put an end to your tailgates this season. Adapt to the changes and find new ways to root for your team!
Pelican Elite Coolers
are here to help you do just that.