You know you're ready to purchase a
Pelican™ Elite Soft Cooler
. But you're not sure which size to get. It's kind of hard to gauge the size of the coolers online. Not to worry though! We're here to show you what you can fit into your cooler after adding ice.
Twice the Ice is Nice
Before we jump into the capacity of the
Pelican™ Elite Soft Coolers
after you add ice, let's take a moment to talk about ice.
All Pelican™ Elite Coolers, whether
hard-sided
or
soft
, will deliver the best performance if you follow the 2:1 ice ratio. This means you need to use
twice as much ice as the goods
you are packing into your cooler. You can cheat this ratio a little by using
frozen water bottles
that you can drink once they've thawed. Or skip the ice altogether and use
reusable Pelican Ice packs
that freeze colder than water.
So What Fits Inside?
Pelican™ Elite Soft Coolers
come in three sizes, the
12-Can
,
24-Can
, and
48-Can
, which hold twelve, twenty-four and forty-eight standard aluminum cans respectively. But not every outing is a drinks-only event. What if you've got a day trip planned and you want to bring food along with drinks? Well,
Pelican™ Elite Soft Coolers
can cover outings of many sizes.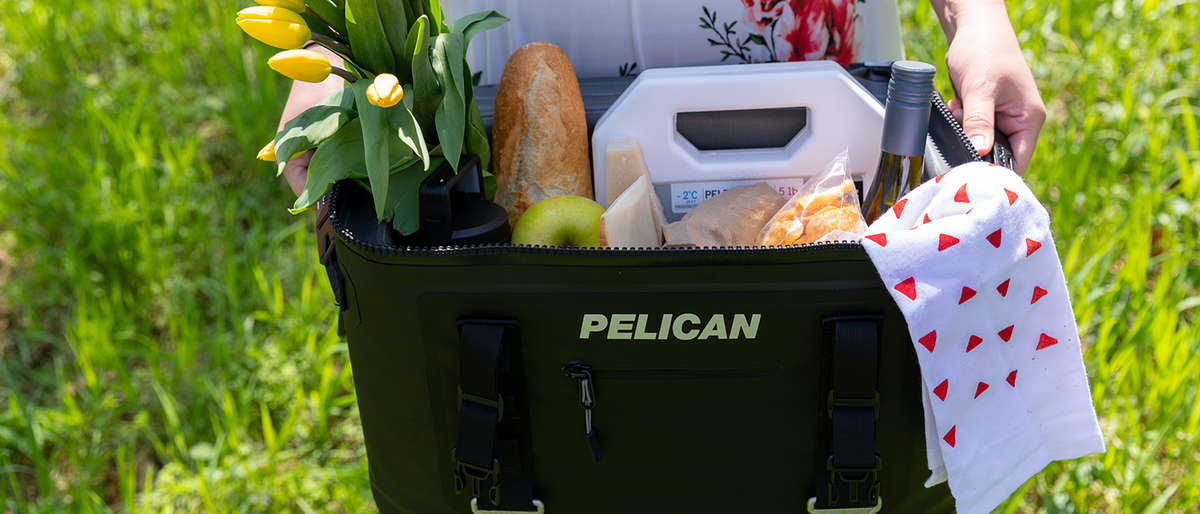 The
12-can soft cooler
is the perfect size for a serious lunchbox. It doesn't matter how far away the jobsite is or how long your shift is going to be, you'll have plenty of food and drinks to keep you satisfied all day. And whether you're going to be trucking around the oilfield all day or wrangling a class of kindergarteners, your soft cooler is tough enough to withstand whatever your day entails.

Or you could bring the
24-can soft cooler
on a romantic day trip for you and your partner. Fill it with sumptuous snacks and a bottle or two of champagne. You can keep everything chilled and refreshing with Pelican Ice packs and skip the messiness of melting ice. Now you're set for a picnic neither of you will forget anytime soon.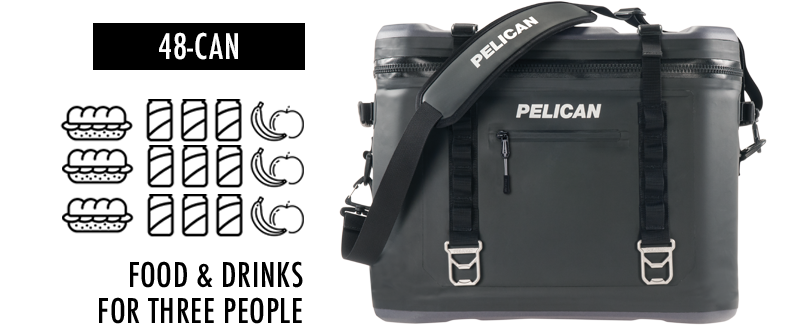 With a
48-can soft cooler
you and a couple of friends can hit the road together. You won't have to waste time stopping for food or drinks, thanks to the lunch for three that you have packed, complete with snacks and drinks to last all day. Getting to your destination early means more time to enjoy the trip and maximize your time together.