Pelican Coolers Custom Colors
People love Pelican Elite Coolers because they're so eye-catching! Bold colors on the outside are highlighted by the contrasting interior. Our mission is to provide our customers with an exceptional experience, and to do that we work closely with Pelican so that we can offer the widest selection of color options of any distributor. Our
custom colors
are among the most popular colors that we sell, and when they sell out our customers want to know when they'll be back and what the next custom color will be.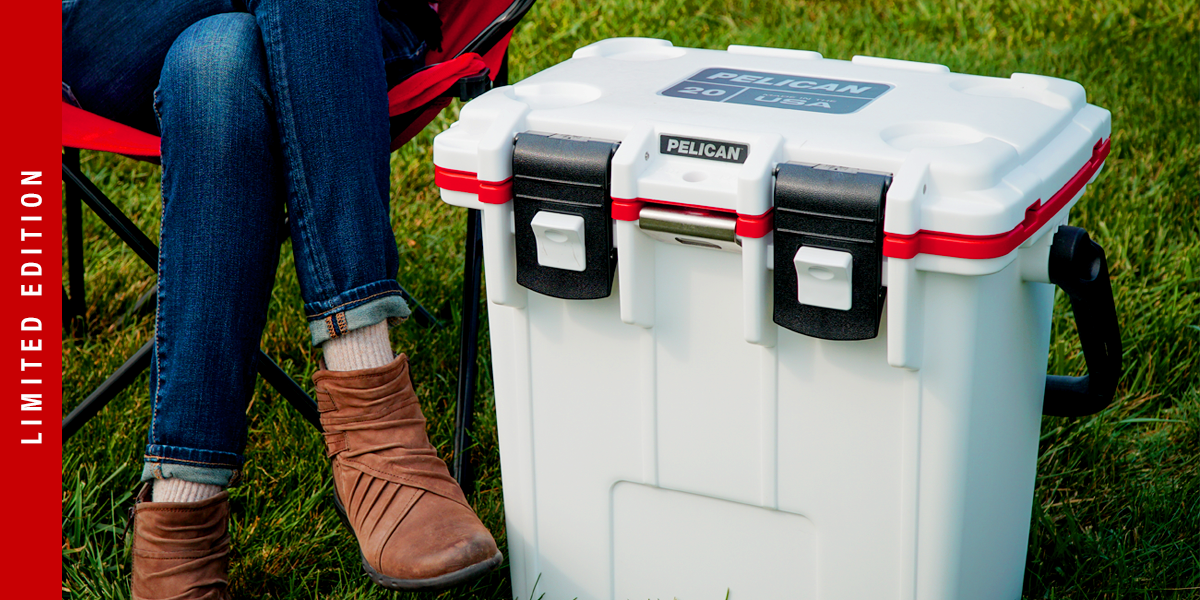 Be Bold, Stay Cold
Our custom colors almost always have limited stock, but some are truly limited edition. The new
White/Red 20QT Elite Coole
r is one of those truly limited editions. This is a classic white Pelican Elite Cooler with a saturated pop of red in the interior. This unique cooler will always attract attention, especially since so few people will have them thanks to their limited availability, so you're sure to be noticed wherever you go.