People love Pelican Elite Coolers because they're so eye-catching! Bold colors on the outside are highlighted by the contrasting interior. Our mission is to provide our customers with an exceptional experience, and to do that we work closely with Pelican so that we can offer the widest selection of color options of any distributor. Our custom colors are among the most popular colors that we sell, and when they sell out our customers want to know when they'll be back and what the next custom color will be.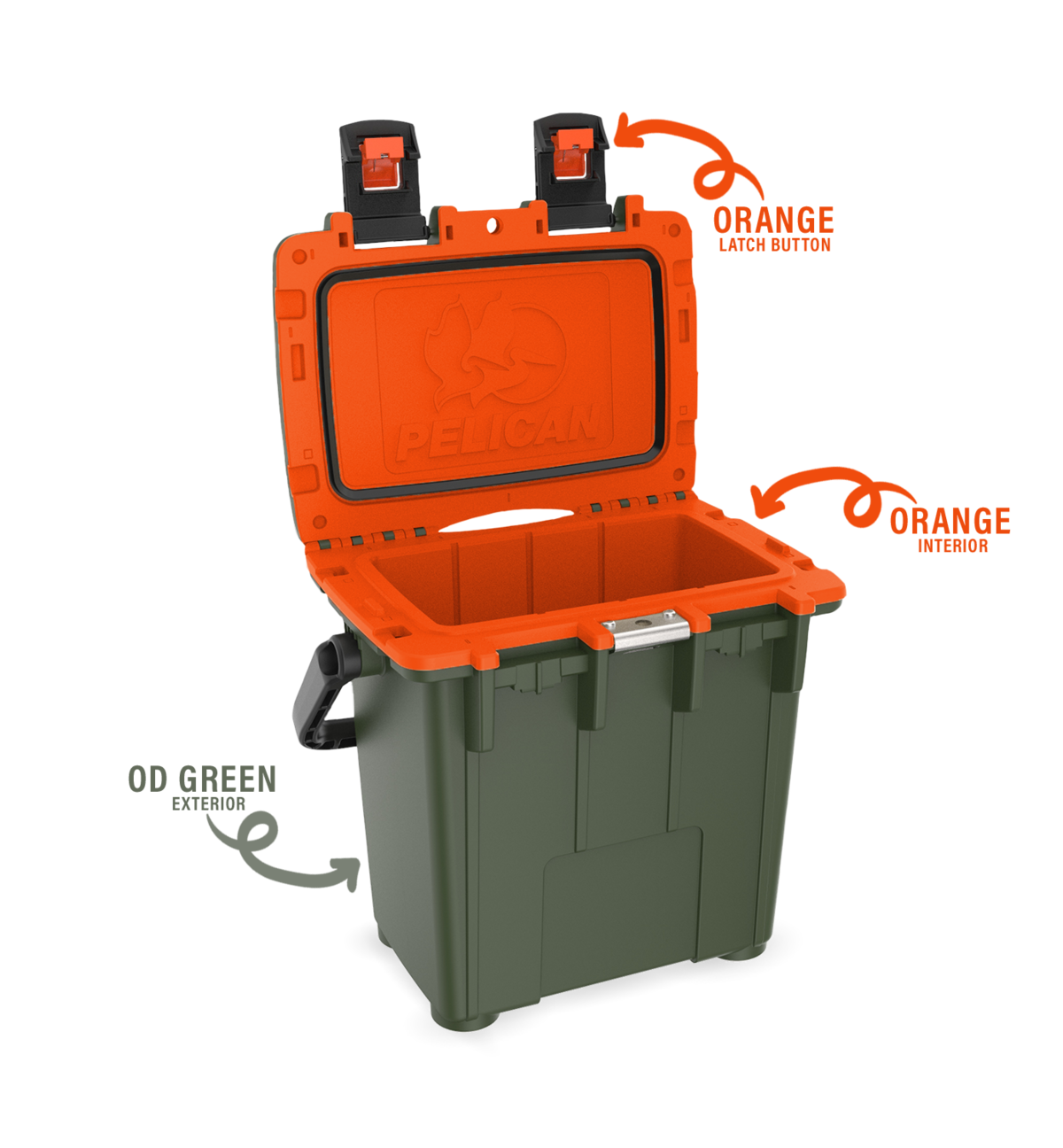 The original OD Green/Tan color was a perennial favorite, and when it was discontinued at the end of 2019, we heard a lot of customers tell us how disappointed they were. And they weren't alone! We weren't ready to let it go either, which is why we've brought it and given it a twist.

The vivid orange interior and latches make the OD Green/Orange 20QT Elite Cooler a standout. It's time to get back to the outdoor adventures you love, whether it's camping, fishing, or hunting.