At best, traveling is hectic. There is so much to take care of before you leave the house. And then you have to actually get to your destination, whether you're catching a flight at the airport or backpacking through the backcountry. The last thing you want to worry about is whether or not your cell phone has enough juice to make through the trip. Relieve the stress with the new
Pelican G40 Charge Case
.
Tried and True
This newest addition to the
Go Case Series
features the same case as the
G40 Cases
that launched at the beginning of 2019. It's built tough with a rubberized bumper around the outside to provide cushioning against falls and drops. The integrated single-hinge latch is easy to open, but won't pop open on its own, and provides a cover for the built-in pressure valve. These features work together to keep the
Go Cases
dust and waterproof. The
G40 Go Case
also comes with a cell phone tray that provides additional organization options for the case.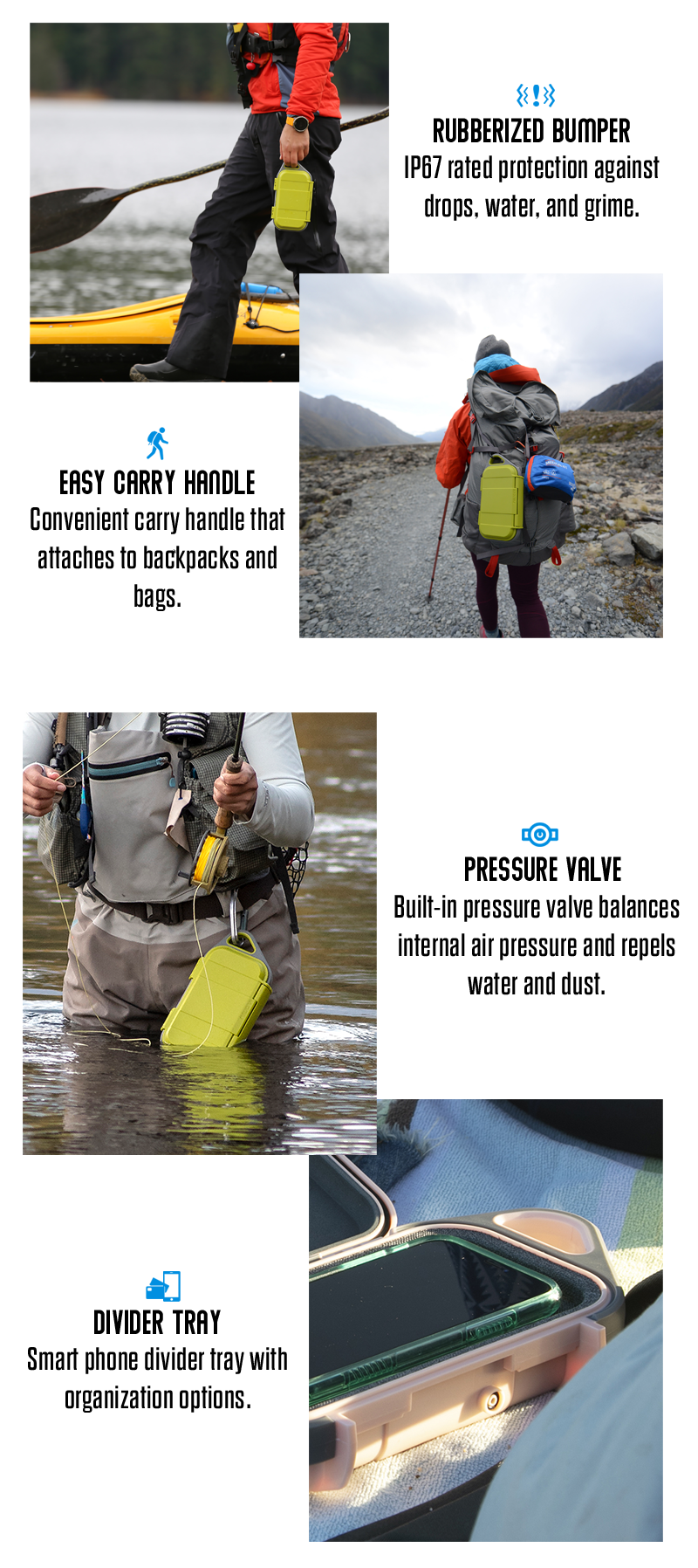 Bring on the New
It's important to keep your cell phones and other electronics fully charged, but it's not always as easy as plugging into the wall, especially if you're traveling. That's where the
Pelican G40 Charge Case
comes in.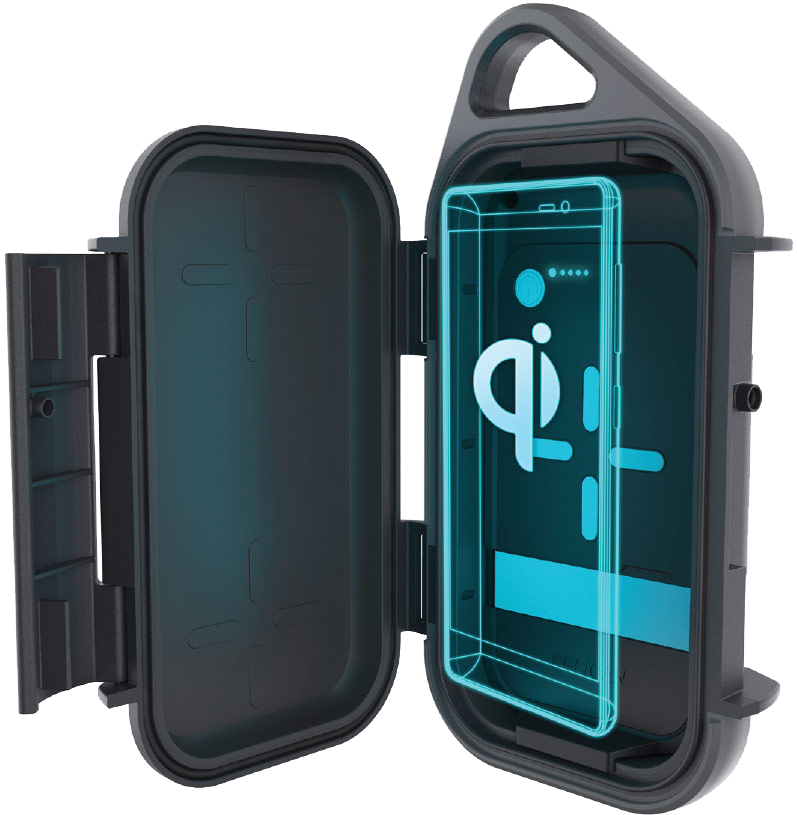 The cell phone tray in this case has been replaced with a wireless, Qi-certified charging tray. The battery of this tray will hold enough power to recharge your phone up to four times, and is equipped with USB ports that can be used to recharge devices that don't have wireless charging capabilities.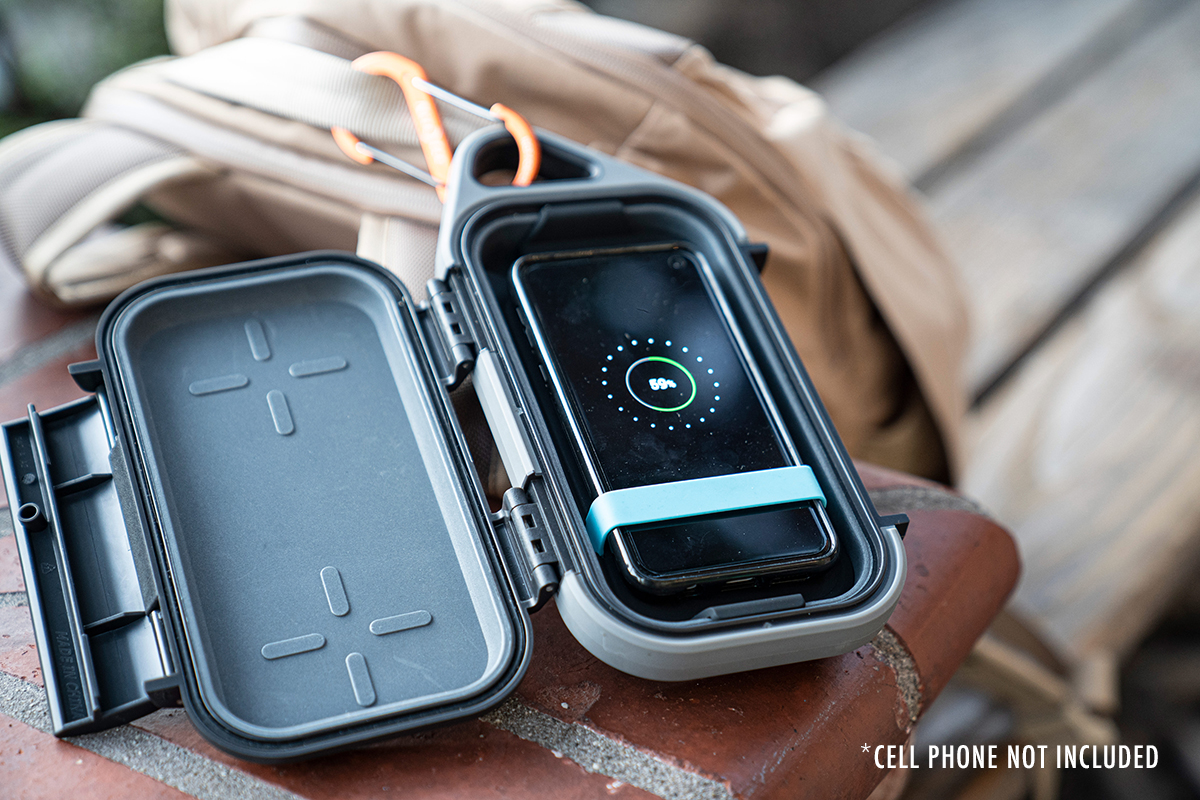 UP TO IPHONE XS MAX & SAMSUNG NOTE 9
The charging tray is big enough to accommodate a variety of Qi-enabled devices, including devices as large as the iPhone 11 Pro Max and the Samsung Note10+.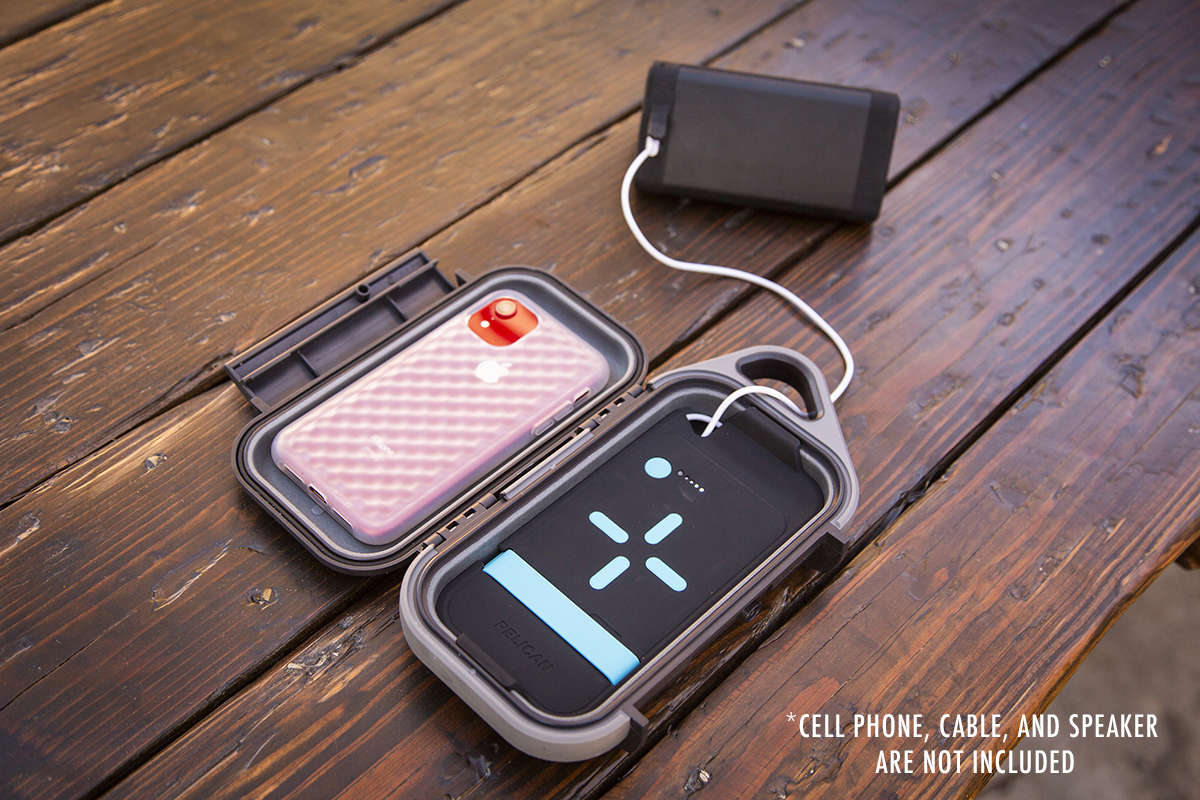 A single push of the blue button on the front of the charging tray will turn on the tray and have it ready to go. A row of LEDs indicates the power level in the battery.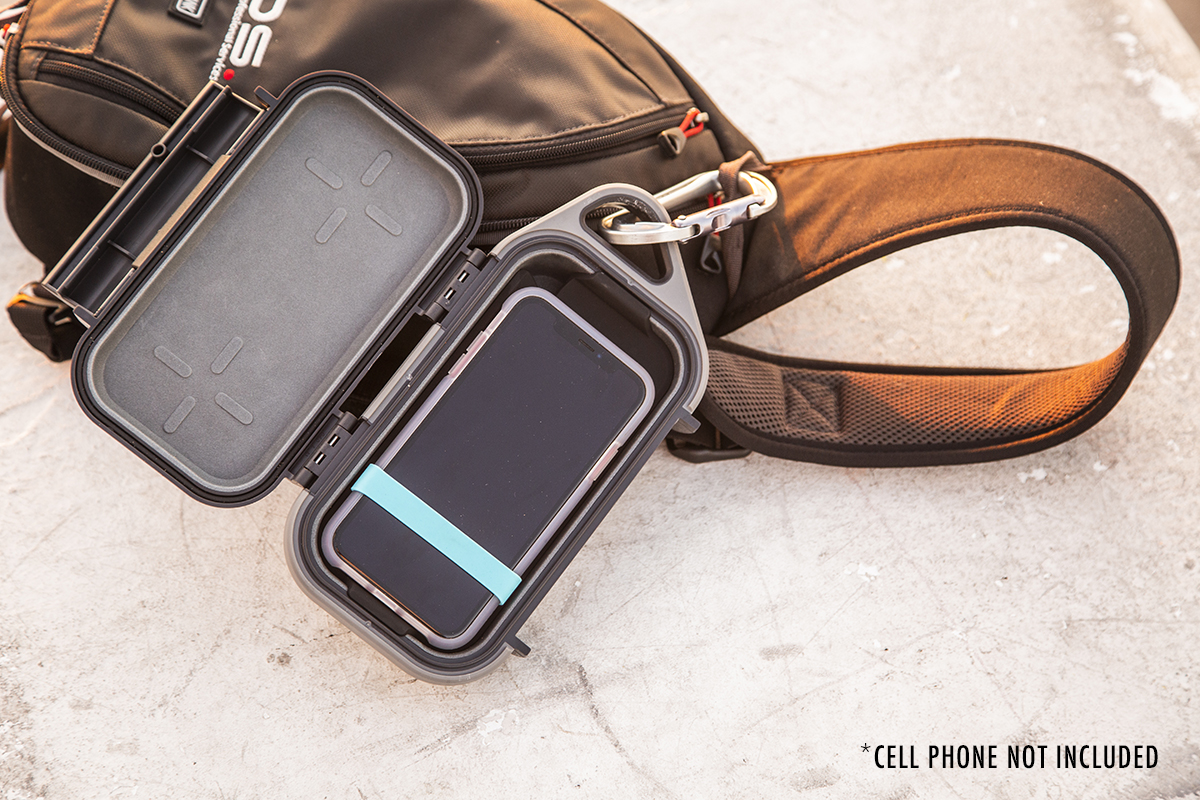 Don't forget to use the elastic strap to secure your device to the charging tray to ensure that the charging will continue while you're on the move.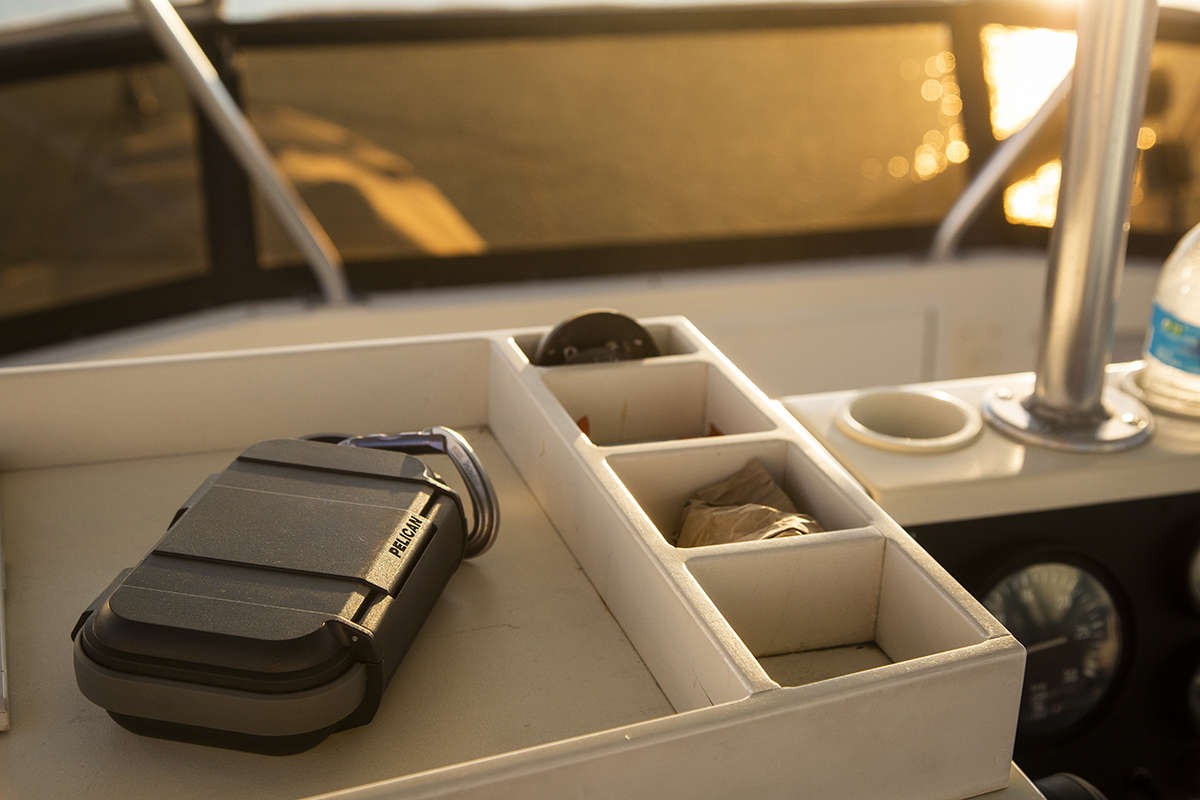 Keep the Adventure Going
No one wants to be shackled to the wall because they have to charge their cell phone. Say goodbye to wires and outlets when you get the
Pelican G40 Charge Case
. You'll never look back once you have extra power on the go. That's what it means to be Adventure Ready!